Light it up
Lighting is one of the easiest ways to bring life to a room, and really create the atmosphere of an event. And we love doing it!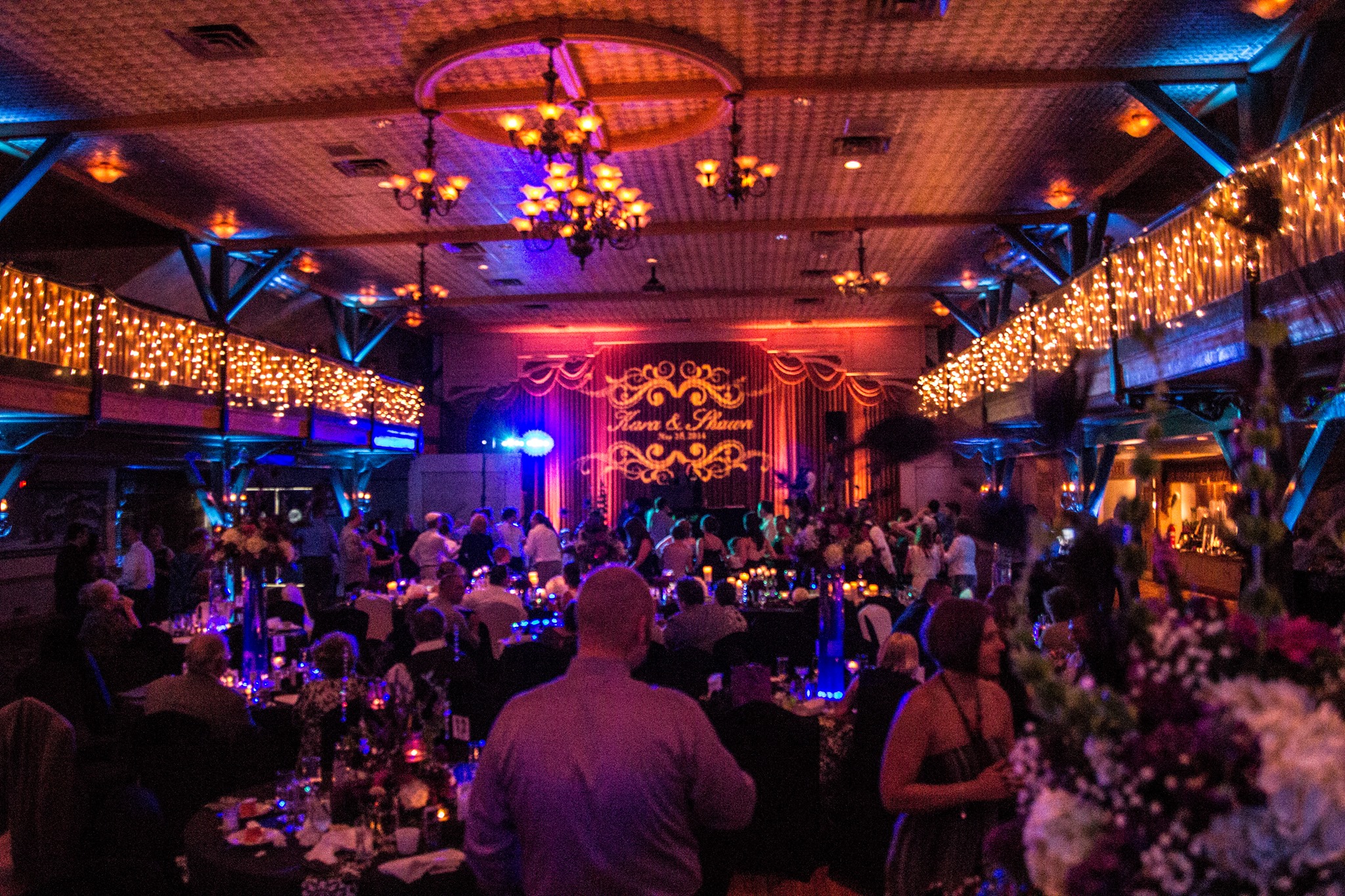 UPLIGHTING
We us high quality lights that can make subtle to vibrant colors to pair with your theme. We'll place the lights in a way that will compliment your room without overpowering it, to really set the mood.
All our lights are LEDs, battery powered and wireless. This eliminates having run power cable all over the place, which can be unattractive and dangerous. The lights are also cool to touch and safe to have around children.
Check out our uplighting gallery to see some of the work we've done over the years.
MONOGRAMS
No better way to put your name on your reception. We'll work with you to create the perfect design that's special and unique to you. Want to add an even bigger wow factor? Try an animated monogram, ask us about it.
Take a look at our monogram gallery to get some ideas for your own.
Let's Talk
We want to hear about your event and answer any questions you have. Contact us today so we can start to help.
DON'T TAKE OUR WORD FOR IT
There are hundreds of reviews of our company out there from couples that loved working with us. Nothing makes us happier than hearing these comments, and we invite you to see what people are saying about us.